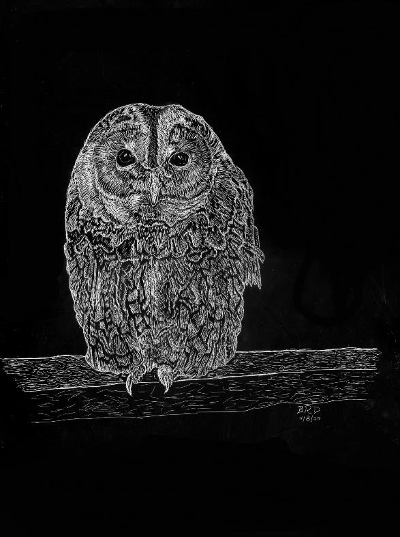 The wise old owl,
Sitting on the fence,
asking the Eternal Question,
"WHO? WHO?"
Does anyone answer?
Is the owl so wise?
He repeats the same question,
"WHO? WHO? WHO? WHO?"
Never an answer,
except for the long sigh of the wind,
whispering through the trees.
Should the owl ask another question?
Let him ask,
"WHY? WHY?"
I never get an answer to that question,
Will he?
Are we asking the wrong questions?
"Why? Who? When?"
Is that why we are here, to ask questions?
with the only answer being another question?